Featured Success Stories
Andrew & Grace
"Perfect happiness"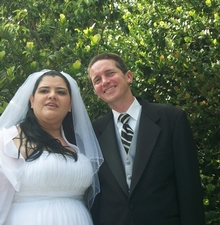 Grace and I met on this site in June 2011. Six days later we were declaring our love. There was the slight problem of the Atlantic Ocean in between us. But I flew over in September, got down on 1 knee on a Florida beach and asked Grace to marry me. Thankfully she said yes. In April 2012 we were married in Florida, the best day of our lives. As soon as visa issues are sorted out we will be living together and will never part. Thank you BBW Cupid for guiding us to perfect happiness.
Adam & Lisa
"Thank you BBWCupid!"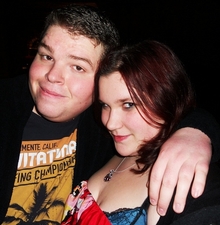 Hi there. Just wanted to write a short piece to your testimonial page on your website! I'm not sure how you put these things together, But I'll tell you our names, when we met and then I'll write a short piece. Adam and Lisa, met on 1/1/2011 We first started talking on here around the end of November 2010, and then started exchanging emails, texts and eventually phone calls! We decided to meet up on New year's day 2011 and are still happily together, and looking at moving in with each other! Thanks for all your help BBWCupid.com!! -- - Adam Nicholls -
Xxloraxx
"Thanks to this site!"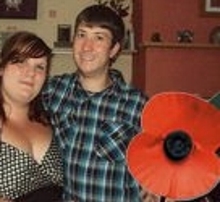 Grant and I started speaking on here at the beginning of February last year. Soon after we met and clicked straight away, I quickly realised I was falling in love with him so when he asked me to marry him I immediately said yes! We have just celebrated a wonderful first year together, and it's all thanks to this site!! So thank you!! :)
Kristian
"We are very happy together"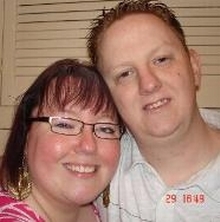 Thanks BBWCupid, you got it right when the other date sites couldn't.
We are very happy together and looking forward to sharing our lives with each other.
Lucy
"Thank you so much BBWCupid!!"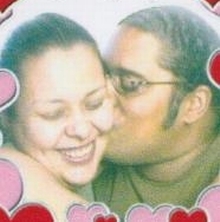 I met the love of my life here, only he lived all the way across the country. Two weeks after he and I made contact he asked me to be exclusively his and I agreed. He and I fell so completely in love that he traveled all the way here from NC. We have been together for almost two years now and plan to marry in October of 2011. Thank you so much BBWCupid!!
Cupid Media, the Cupid Media Logo and BBWCupid are trademarks of Cupid Media Pty Ltd.