Featured Success Stories
Reginald
"We are now planning our future together"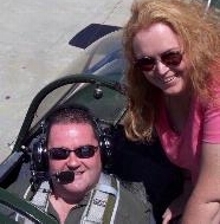 I would firstly like to thank all of the others on this site who made the search so enjoyable. Also to thank so many people who encouraged myself and Cassie with kind words and took an interest in how our relationship was going. Without these other members we would probably have both given up a long time ago. Unlike other sites we both felt a real sense of community on BBWCupid. Well in November I took a leap of faith to travel to the other side of the world to meet the girl of my dreams. I now live in Australia and we are very happy together. We are now planning our future together and it couldn't be brighter. We would like to thank everyone who made our love possible and gave us the encouragement to follow our hearts and dreams. We wish you all the same luck we have had and hope you all have long and happy lives.
Thanks again.
Reg and Cassie x
Nick
"BBWCupid made all of this possible"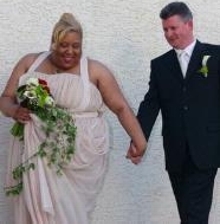 Thanks to your wonderful site I met the girl of my dreams who was on the other side of the world. We met, got on famously and then married in Vegas (she's from Vegas) in a wonderful civil ceremony. BBWCupid made all of this possible and is a fantastic site where dreams can come true. I wish you all the very best of luck in finding that very special someone like I did.
Jennifer
"Thank you BBWCupid!"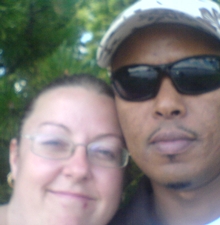 I relocated with in the province & in the staring over I have focused on my health & during that I have found my sole mate. he is an amazing man treats me with respect & loves me for me. We have known each other fro 3 yrs today 08/03/08 but now living together for 9mths now & we have our future to look forward to & we have touched on marrage & children. So thanks to BBW for the attemp on matching me with mr right however I found my mr right when I got out in the real world to meet new ppl.
Christine
"I met him on the the site "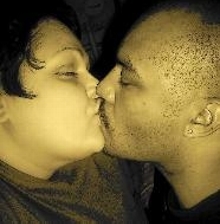 We chat been chatting for about 3 months before we met in person...He lived 10 hours from me so we always made an effort to meet...I was very nervous because i did feel the chemistry with him and was crazy about him before i met him due to the good phone conversations....however i was hoping he would still like me after we met...and my god was there major sparks!!!!! After all this time...I found the love of my life! I met him on the the site and i could not be more happier than ever.. I did not think its possible, because i met men that was not for me...i didnt think it was possible but it was.....He is my Best friend and my lover...and we plan to spend the rest of our lives with eachother, We are even planning to get married within 1 -2 years because we know we are ment for eachother...The chemistry was there along with the good conversation and major attraction!! They say in life you have to kiss a bunch of frogs before you find your prince....and finally , I found my Prince......
Kimberly
"My husband and I found each other on BBWCupid "
My husband and I found each other on BBWCupid in March of last year. We started with a friendship which quickly grew into something even more beautiful. We were married on February 3 this year. He is truely my soul mate. We would never had met without this site. He is from Holland and I am in the United States. Thank you BBWCupid for helping me find the love of my life.
Cupid Media, the Cupid Media Logo and BBWCupid are trademarks of Cupid Media Pty Ltd.