You have probably heard all the words that have been coined to describe our size. You've heard of words like plus size, full figured, well endowed, heavyset, fat and many, many more. Whatever suits you but for me all they simply mean is that we are Big Beautiful Women!

This is how I describe myself and this is the attitude I would like to share with you:

Big

So the scale pointer moves more to the right, when I get on it? So what if those numbers are more northward? The digits on my tape measure don't define me (or you). Big simply means I have been blessed with more. It means I have so much more to give out and share. When it comes to love and dating it means I have so much more to give. Ever heard of the saying "I love you with my entire butt, I would say heart but my butt is way bigger"? Well that's what it means; it means I am big in the inside and that's all that matters.

No one should ever make you feel "small" just because you do not gravitate towards a size 0.(just so you know, zero isn't even a size! ). Big simply means you are Bold, Intelligent and Gorgeous.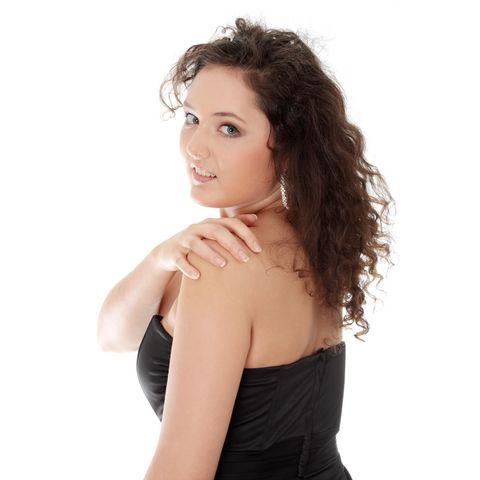 Beautiful
You are beautiful! I am beautiful! We are all beautiful! It's a beautiful world, be part of it!
Don't wait for anyone else to tell you. When I started to believe it, I realized that others have known it all along and were just waiting for me to realize it. I came across this great quote by Alex Comfort "A woman's beauty is her greatest asset", discover this asset and you will amazed where it can get you. But remember: Beauty is really only skin deep but true beauty comes from ones confidence and not from what you have or do not have. Confidence is attractive and sexy. The grace, warmth and gentleness we carry ourselves with are what make us beautiful inside out.

Woman
Don't let those numbers define your womanhood. When you look at a mirror, see those curves, your hips, your breasts, your lips, that's a woman! It's biological. Embrace those curves and learn the strength of a woman. Being a woman is not just femininity, being a woman is an inherent gift that can't be taken from you. The outward appearance fades but you will always be a woman. The woman you were created to be.
Once you truly define yourself as a woman and not just feminine you make it easy for people to love you. A woman knows how to love and be loved.

There you have it; we are simply big, beautiful women.
Join us on Facebook and tell us what you think of this article. What do you think it means to be a Big, Beautiful, Woman?
'Alert me of new posts via email'