At any given time there are thousands of BBW singles worldwide looking for love on the Internet. With such a huge pool of singles, you'd think it's easy to find a perfect BBW match, right? So how do you explain why some people stay on a dating site for years before they can meet a potential suitor? Well, the answer is simple; most of these people don't know how to use BBW dating sites to their advantage.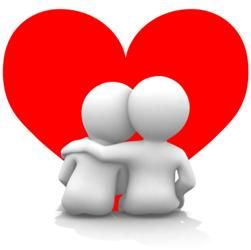 If you fall in this category or don't want to be in this category, fret not! Below is a short guide on how BBW dating works and how to make it work for you.
Step 1: Find a Reputable Site
If you are reading this blog, it means you've already landed on one of the best and most reputable BBW dating sites (Sorry, couldn't resist that plug!). A reputable site assures you that your personal information is safe and that you have access to a wide quality database of BBW singles. This ensures that you have a safe and stress free dating experience.
Step 2: An Impressive Online Profile
Most people overlook this but an attractive profile is one of the most important aspects in BBW dating. Your profile details and photo are the first impression your admirer gets of you when they browse through your profile. You, therefore, need to make your profile as interesting and attractive as possible. Always remember that a profile with a photo is likely to get ten times more attention than one without.
Step 3: Browse Profiles
Don't create your profile and wait for a miracle to happen! The fun starts once you have a created a profile. You have the freedom to browse through as many profiles as you like without necessarily making any contact yet. Don't be scared to explore. Most sites have thousands of personals so to simplify your search, you can easily use the search function provided. This helps you find your ideal BBW partner by using different search criteria such as a location near you, height, weight, physical appearance, age, education etc.
Step 4: Initiate Contact
The best thing about online dating is that you can make as many friends as you like before you find that one person that you are compatible with. Once you have found that BBW single that makes your heart skip a beat, what next? Don't be shy. You now need to make a move to express your interest. Most sites help you with this by giving you options such as "send interest message" "flirt" or "wink". If you are the straightforward type, you can just send an email to a member expressing your interest. Something short and simple is always best e.g. "Hey I liked what I saw on your profile; send me a message if you are interested".
Step 5: Start communicating
If your interest message is reciprocated, then the interesting and constant communication starts. This can be through emails, video chat, and voice chat or even by use of instant messenger. All this depends on how comfortable you are. If you are not yet comfortable for a video chat, no pressure. The best thing about online dating is that you can do it at your own pace without offending the other person. If your message is not reciprocated, it's not the end. There are thousands of other people waiting to make contact with you!
Step 6: Face To Face Meeting
Most of the time, after several emails and regular chat sessions otherwise known as the "online honeymoon", you will know when you are ready to meet face to face. If you are confident that the two of you have chemistry then you are ready to take your online dating relationship to the next level. Go ahead and plan for your first one on one date. If that goes well then go ahead and start your journey to happily ever after!
Now you know how BBW dating works, why don't you go ahead and start getting more active on your BBWCupid profile? Find your perfect BBW match now and start writing your love story today.
'Alert me of new posts via email'